I am happy to have a morning to work on Isi's delightful bookmark challenge, and also to say a little more about the books from North and South America which I suggested via an Instagram photo yesterday. My inspiration for a bookmark came from one of these books, Bernardo and the Virgin, a novel by Silvio Sirias.
This beautifully constructed novel tells the story of Bernardo Martínez, a tailor in Cuapa, Nicaragua, whose devotion to Mary began when he was a little boy. He experienced visions of the Virgin Mary in a field near his home, and his humility and sincerity began to attract more people to this site. It is a terribly moving story of his efforts to save the small image of La Purísima in his local parish, and his long struggle to become a priest despite obstacles posed by his level of education and the political crises in Nicaragua.
After reading this, I learned more about Martínez and found these lovely images, which I used to make the bookmark. Two are prayer cards, one depicting Bernardo's account of the appearance of the Virgin to him and the other showing the message he heard from her, "Let Heaven and Earth Unite!" The small image of La Purísima from the parish church of Juigalpa finishes the trio of images.
While Bernardo of Cuapa is relatively little known, Our Lady of Guadalupe who appeared to St. Juan Diego in Mexico in 1531 is known worldwide. This book, Our Lady of Guadalupe by Carl Anderson and Eduardo Chávez, includes a translation of the Nican Mopohua, written by Antonio Valeriano during San Juan Diego's lifetime.  It was written in a mixture of Spanish and the indigenous Náhuatl language, and gives a very early account of the events surrounding the apparition.  As a bookmark, I have included a beautiful prayer card for Our Lady of Guadalupe that I found during my brief trip to Rome in 2009.
Let me briefly introduce the other books from the Americas which I shared yesterday for Tanya's Instagram Challenge.
Smiley writes a compelling novel that reads like an Icelandic saga, but does not copy the events of the existing Saga of the Greenlanders, only its spirit.
I did a full review of An African in Greenland at my Northern Lights Reading Project. It is certainly a candidate for the best travel narrative I have ever read.
The Road Past Altamont by Gabrielle Roy is definitely one of my favorite story collections. Four connected stories tell the life of Christine, a French-Canadian woman in Manitoba, Canada. I especially liked the first one, from Christine's childhood memories of visiting "My Almighty Grandmother." Because Roy's books give an idea of life in that challenging prairie province in an earlier era, Gabrielle Roy has been called a Canadian Willa Cather.  In another book, Street of Riches, Roy follows the same character growing up near Winnipeg.
Teresa Mendoza lives a dangerous life, sadly fueled by the drug trade, in this thriller by Arturo Pérez-Reverte. I haven't finished this one yet, so I couldn't give you spoilers, even if I wanted to, but the action begins in Mexico and then moves to Gibraltar and Spain.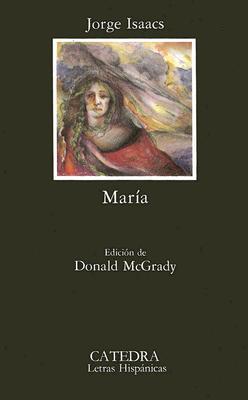 María, by the Colombian author Jorge Isaacs, was published 1867, and is a classic of Romanticism beloved widely in South America, and it deserves a wider readership in the English-speaking world. It is a dramatic, sentimental love story and also an example of the style of writing called costumbrismo, often translated as "local color" or local everyday life conjured up by vivid incidents. The hero of the novel, Efraín, is one of The Fictional 100, ranking 79th in my book.  By its centennial year, this novel had been republished in 140 editions, including many translations, and it had been adapted for film and stage. A good English translation from 1890 by Rollo Ogden was republished recently by Wildside Press, and I highly recommend it as an exemplar of popular fiction from South America.
Fathers and Crows is volume 2 of William T. Vollman's "Seven Dreams" series of "North American Landscapes," which began with The Ice-Shirt (about the voyagers from Iceland to Greenland and then "Vinland") and keeps coming with more volumes, most recently, The Dying Grass, about the Nez Perce War.  Fathers and Crows tells the story of French Jesuit missionaries (called "Black Gown," for their cassocks) in Canada and the Huron and Mohawk people whose lives they encountered. Vollmann employs an ingenious number of maps, drawings, found documents, and first-person accounts to create his impossibly complicated, confounding, and therefore rich and many-sided picture of the clash between Europeans and Native Peoples in North America. Famous folks such as Kateri Tekakwitha and Jean de Brébeuf make their appearances in this volume. I'm just starting it, so wish me luck as I dive in!
For me, it was helpful to reflect on traveling in the Americas, seemingly closer to home but often quite removed from my own knowledge or experience. The value of traveling by books this way is not determined so much by how far away we go but how willingly we venture into other cultures and perspectives on the gift of life we are privileged to share.